Depending on who you talk to, 2017 is either the best year of recent history or a year most of us want to forget. But, 2017 was surely an incredible year for Hip-Hop. Unforgettable moments stuck to the trending topics like glue and kept everyone talking. It can be a lot to remember at times, but that's why I'm here to keep y'all in the loop. Here are ten viral moments of 2017 that are sure to stick in our minds for years to come.
Migos vs. Everyday Struggle
A showdown between one of the best internet shows from 2017, Everyday Struggle, and one of the most influential groups of recent years, Migos, is a match made in internet heaven. The interview was filled with such delicious awkwardness: from DJ Akademiks being visibly nervous when things began to go left to Joe Budden literally dropping the mic in the middle of the interview. But the sum of the hilarious interview comes to one timeless statement from Takeoff: "Do it look like I was left off "Bad and Boujee"?"
2. Cardi B & Offset: A Love Story
https://www.youtube.com/watch?v=r1t955E5oFo
2017 has very much been the year of Cardi B. But this surprising engagement took social media by storm, as they proclaimed Cardi B and Offset as the hood Romeo and Juliet. Sadly, they haven't set a date for the wedding. But, what's the rush? Their journey has just begun, and we'll surely keep an eye to see what the next chapter of their relationship holds.
3. "Bow Wow Challenge"
A connoisseur of social media stuntin', Bow Wow, unknowingly started a hilarious meme when he posted a picture of his "private jet," and got called out in Coach hours later.
https://twitter.com/Al_Khee/status/861986390724284417?ref_src=twsrc%5Etfw&ref_url=https%3A%2F%2Fwww.theverge.com%2F2017%2F5%2F10%2F15612724%2Fbow-wow-challenge-social-media-lies
This hilarious event inspired thousands of social media users to exercise their right to lie. Here are just a couple of my favorite memes created during this time, in light of the "Bow Wow Challenge."
Losing Prodigy (Rest In Peace)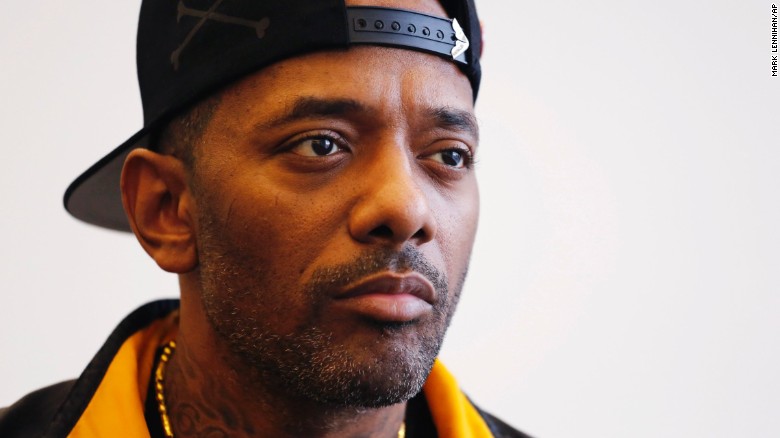 The death of Mobb Deep rapper Prodigy broke the hearts of Hip-Hop lovers all across the world. He was expertly skilled and had a hand in creating the iconic New York Hip-Hop sound that so many rappers have adapted to this day.
Without Prodigy to pave the way, artists of today like A$AP Rocky and Joey Bada$$ just wouldn't exist.
5. The Beef Between Remy Ma & Nicki Minaj
Tensions ran high between the two rappers ever since Nicki seemed to drop subliminals on songs like Gucci's "Make Love." This influenced Remy Ma to drop seven-minute diss track, "SHETHER."
This track blew the minds of the Hip-Hop community. They anxiously awaited Nicki's response, which came in the luke-warm "No Frauds" with Lil Wayne and Drake. It had been a while since a female rapper gave Nicki a run for her money, so Remy Ma came through and shook the table like K. Michelle on LHHATL.
Remy tried to pull a "Back To Back" with "Another One" which was a weak reach, but the damage was already done with "SHETHER." The internet knew where the real bars lied, and it wasn't with Nicki.
6. Lil B Getting Jumped
This unfortunate event sparked one glaring question in my mind: Who on Earth would jump the beacon of positivity that is Lil B? The answer is very simple: A Boogie Wit Da Hoodie, PNB Rock, and their sheep at the Rolling Loud Festival back in October. Here's the Twitter video of this event that went viral.
But even after this fight, Lil B STILL promoted love and positivity as he usually does.
I still turn off "Drownin" every time it comes on the radio. We don't promote violence outchea.
A boogie with a hoodie and his crew jumped me don't no how many of em it was but it's all good I love y'all and I forgive y'all LOVE – Lil B

— Lil B THE BASEDGOD (@LILBTHEBASEDGOD) October 22, 2017
7. Man's Not Hot
In an expertly executed feat of internet tomfoolery, comedian Michael Dapaah created the extravagantly large parodical rap persona Big Shaq. He came to a local London radio station as the Big Shaq persona and dropped a legendary freestyle. This made one of the most shared memes of the year. Head to 1:40 in the video for the iconic part that we all are familiar with.
The popularity of that one ten second clip birthed an actual music video, with almost 150 million views. Is mans hot now?
8. "Come Back Barack!"
Chance the Rapper, a.k.a Lil Chano from 79th, made history as the first independent rapper to host an episode of Saturday Night Live. The night was filled with some hilarious sketches, but this 90s R&B slow jam for Former President Barack Obama has secured four million views on YouTube. Broken hearts around the United States proclaimed in unison, "Come Back Barack!"
9. Gucci Mane and Keyshia Ka'oir: The Mane Event
Ever since Gucci Mane got out of jail in 2016, it's been like he's never left. But one person that has been a staple throughout his ups and downs is his longtime girlfriend (now wife) Keyshia Ka'oir. After last year's engagement, the couple had been putting the finishing touches on their wedding (with a helping hand from BET). The couple married during a lavish all-white bash in a special on BET entitled Gucci Mane and Keyshia Ka'oir: The Mane Event. Who doesn't love a happy ending?
 Losing Lil Peep
The recent era of Sound Cloud rap has brought many eclectic personalities to the forefront of popularity (Lil Uzi Vert, Lil Pump, etc.). But, the loss of 21-year-old Lil Peep due to a drug overdose was a hard blow to not just the lovers of the sub-genre, but the whole of the Hip-Hop community. Seeing a bright talent go at such a young age, is quite devastating. It became a teaching moment for many that it's time to rid the genre of the glamorization of the drug-user lifestyle. 
Hope you enjoyed this ride down memory lane, and I wish you the absolute best 2018. Let ya girl know, what were some of your favorite moments from 2017? -Nia Simone